A quick fact-check of the product
65,000 SMEs like yours are using SAP Business One globally, to manage all their business challenges of managing cash flow, operations, supply chain, remote work, employee engagement, drive customer experiences all the while dealing with market changes and fluctuations.
Why SAP Business One?
More than
340
Large enterprises running SAP
41
Country localizations & 27 Languages
~300
Software solution providers with 500+ solutions
~700
Value added partners across Globe. 150+ countries where SAP Business One is used.
One-stop Solution
SAP Business One designed for your small and midsized company's needs.
The complete ERP suite in a box
Financial Management
Sales & Customer Management
Purchase & Inventory Control
Analytics & Reporting
Industry Specific Solutions
Mobility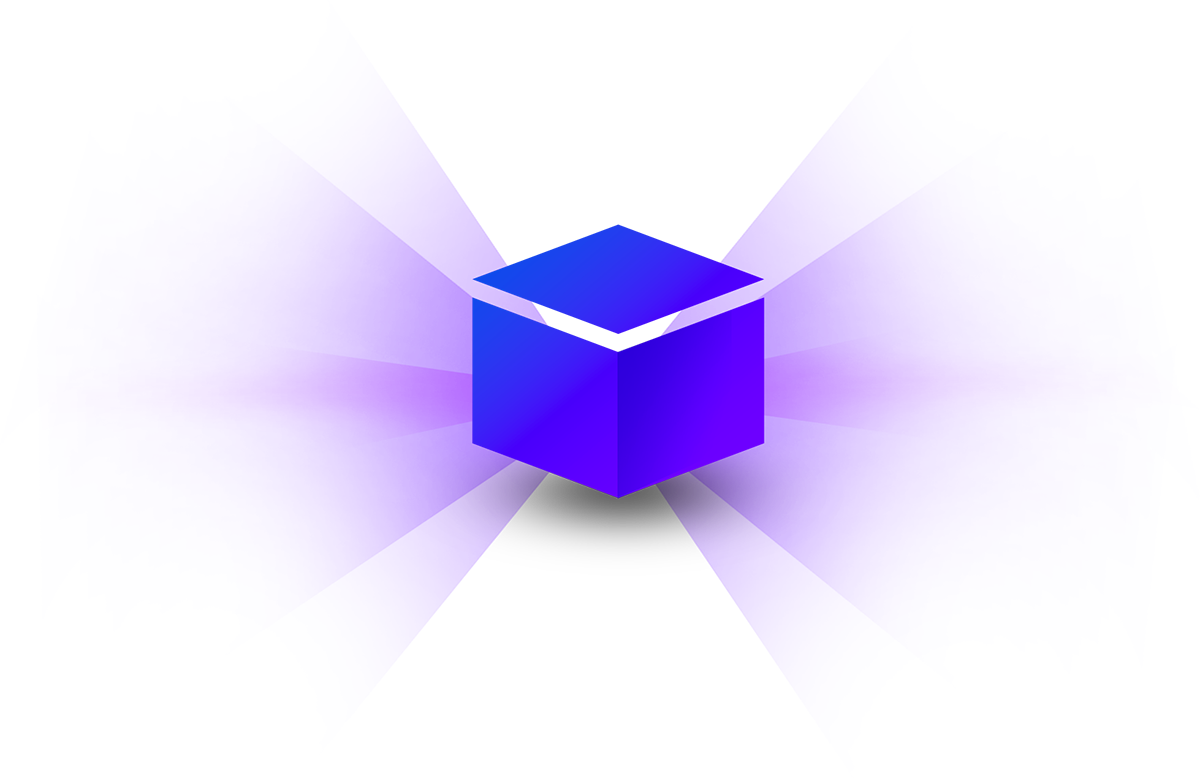 With SAP Business One, you can SET the core of your operations rock-strong.
Increase control over your business & let the software grow with you
Streamline processes and customize as per your business demands
Gain greater insights for decision making with real-time information
Drive profitable growth with business intelligence
With the choice for flexibility.
On Premise or Cloud Deployment
Web Client & Mobile Platform
Integrations with Any Platform
Integration with SAP HANA (A powerful engine built by SAP)
Quick Deployment
Functionalities
Functionalities in-built SAP Business One
Accounting: Automatically handle all key accounting processes, such as journal entries, accounts receivable, and accounts payable.
Controlling: Accurately manage cash flow, track fixed assets, control budgets, and monitor project costs.
Simplified: Management of fixed assets, the virtual fixed asset function frees you from repetitive manual data entry.
Banking and reconciliation: Quickly process reconciliations, bank statements, and payments by various methods including checks, cash, and bank transfers.
Financial reporting and analysis: Create standard or customized reports from real-time data for business planning and audit reviews.
Sales and opportunity management: Track opportunities and activities from the first contract to deal closing.
Marketing campaign management: Create, manage and analyze marketing activities.
Custom management: Store all critical customer data in one place, synchronise and manage customer contacts stores in Microsoft Outlook
Service management: Manage warranty and service contracts efficiently, enter and respond to service calls quickly.
Reporting and analysis: Create detailed reports one all aspects of the sales process, including sales forecasting and pipeline tracking, using time saving templates.
Mobilize your sales team: Manage your sales information on the move with SAP Business One Sales mobile app.
Procurement: Create purchase requests, POs, and goods receipts; link purchasing documents and view document trails for audit purposes; and manage returns, additional expenses, and multiple currencies.
Master data management: Manage detailed data in a user-friendly interface, view account balance and purchase analyses, and maintain detailed item purchasing information with price lists and tax information.
Warehouse and accounting integration: Achieve realtime synchronization of goods receipts and inventory warehouse levels.
Process accounts payable invoices, cancellations, and credit memos with a PO reference; plan your material needs; and schedule your purchases accordingly.
Easier, up-to-date reporting: Generate reports with real-time data and display them in various report formats or dashboards.
Warehouse and inventory management: Manage inventory using various costing models, maintain item master data, and use multiple units of measure and pricing.
Bin location management: Manage stock in multiple warehouses, by dividing each one into multiple subzones, set up allocation rules, optimize stock movement, and reduce picking times.
Goods receipt and issue control: Record goods receipts and issues; track stock locations and transfers; enable consignment, drop-ship, and other orders; and perform inventory and cycle counts.
Production and material requirements planning create and maintain multilevel bills of materials (BOMs), issue and release production orders manually or by backflush, and globally maintain prices for BOMs.
Efficient reporting: Generate reports with timely data and display them in various formats or dashboards.
Report creation and customization: Access data from multiple sources, create new reports, and customize existing ones in a variety of layouts with minimal IT overhead.
Interactive analysis: Use with standard MS Excel features to create reports and see your business from new angles.
Intuitive tools: Drag and relate, drill downs, search assistance, and workflow-based alerts.
Analytics plus pre-defined KPIs (key performance indicators) help you to see average delivery variance days, top five sales employees
Enhance your reports with powerful visualizations by integrating SAP Lumira for SAP Business One.
Together with the fully integrated SAP Crystal Reports for SAP Business One you can create dashboards and reports that provide insight into all business areas. Intuitive, interactive drill-down functionality helps you get answers to your most pressing questions. Employees can address customer needs faster, and managers can accurately track revenues, costs, and cash flow to assess performance and take quick corrective action.
For even faster information access, the SAP HANA n you need and create standard or ad hoc reports in a moment.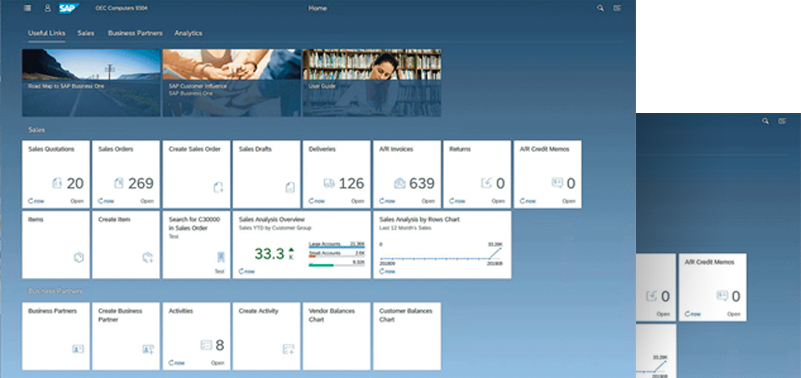 The software is robust and has got every aspect of your business covered, we will help you to transform your operations with Business One with our unique & innovative solutions specific for your industry vertical!
Get in touch with us
We won't spam you, so watch out for any informative news or updates in your vertical when we connect with you!
Bespoke Solutions
"Identify your problems, but give power and energy to solutions"
Businesses are unique and no two business even in the same industry operate in a similar manner. An innovative solution provider who thinks for your USP (Unique Selling Proposition) is the best technological partner. We do not implement just software; we provide solutions around the software which actually makes the software work for your business!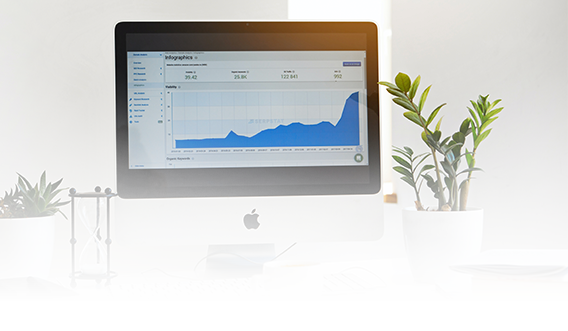 Web Portal Solution for Distribution
B2B portal which can help distribution companies check inventory, create sales order, review order history, track payment and delivery status, raise after sale call or support. All of this with the portal which is integrated with SAP Business One.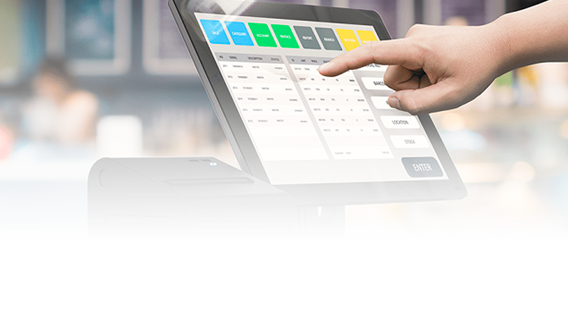 Web Portal for Point of Sale
POS solution for a high-end retail chain store, compatible to work with 70+ stores and seamlessly integrated with SAP Business One. The features include masters, inventory, purchase, sales, payments, service, reports at POS level.
Case Study
Darling Digital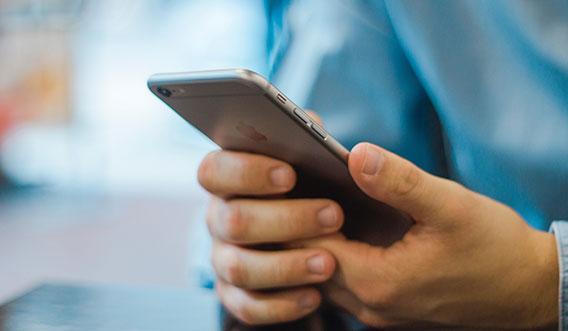 SALien Mobile Application
In-house customizable sales mobile application built with gamification feature for sales employees. Inventory Checks, Predictive analytics and seamless sync to orders in POS is a plus for any high-value retail with multiple showrooms.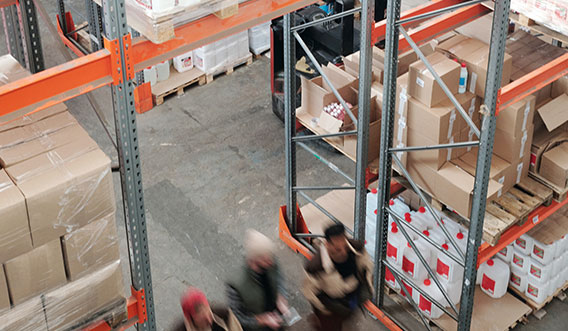 STOCKien Mobile Application
To eliminate the stock mismatch between the system and warehouse, this app allows to be in complete control of stocks at any given point of time.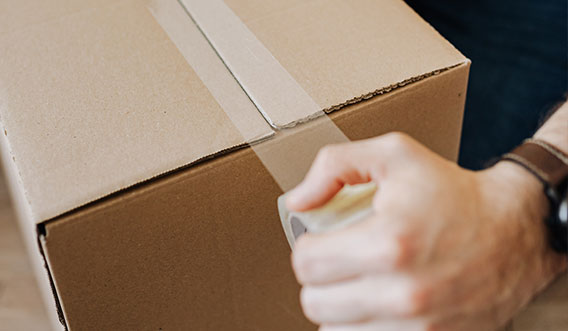 SHIPien Mobile Application
Delivery made easy with notifications based on orders, geo-tagging of delivered location, return/exchange item management, photo upload of delivery, COD & much more.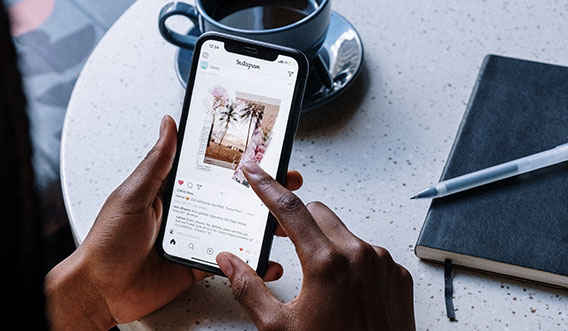 SOCien Mobile Application
A B2C social media integration application which calculates the number of likes or shares of a post and cover to loyalty points as per a logic, increasing brand visibility for our customer and also increasing customer happiness with loyalty points instantly.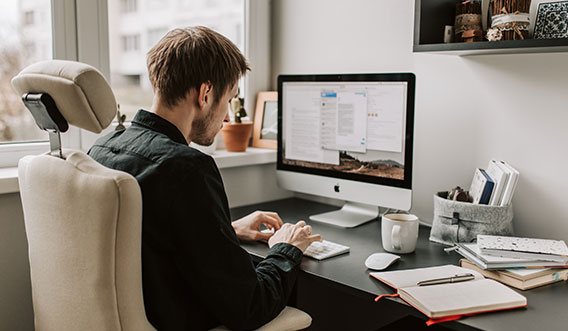 TASKien Mobile Application
Simple To-Do application built for any task or project management within the team from SAP Business One. Now employees can stay in track and managers can maximize the efficiency in which the tasks are completed.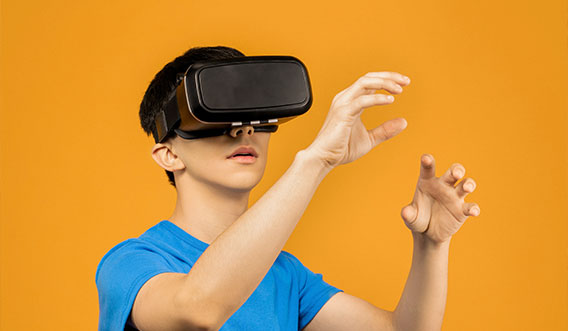 SHOPien Mobile Application
Immersive Virtual Reality application for the next-generation retail shopping.
Our verticals
We are the disruption in our industry, let us help you lead in your vertical.







SAP Business One as a product has been in the ERP industry for more than 10 years and is matured over the years.
Targeted at small, medium and large enterprises.
Business One is a product from SAP, targeted widely for start-ups, small, medium sized enterprises. Available both on-premises and cloud option as per customer requirements.
SAP Business One is a matured, robust and a 12+ years old global ERP.
SAP Business One is a global ERP product which caters to SME growth gloablly with 41+ country localizations alone.
SAP B1 is available for all industry as there are specific addons for any verticals including construction, textiles, Retail and Manufacturing.
SAP is a product from the German Giant who is dominant in the ERP industry for business management softwares.
SAP Business One is an ERP from SAP, the giants of business management software solutions in the world.
Microsoft has been trying to merge their 4 acquired ERPs for the next generation & the path forward is not stable.
Targeted majorly for large enterprises.
Business ByDesign is also a product from SAP but targeted for emerging medium and large enterprises. It is a true cloud solution from SAP.
Odoo is an open source ERP solution which is new to the market.
TCS ION is a division of TCS for building an ERP which accomodates to most SME companies in India.
It's more of accounting package and if you have any specific industry requirements, you need to build for you, which will be tiresome and time consuming.
Zoho has a range of individual products (SaaS – Software as a Service) and is not yet a proven ERP in the market.
Salesforce is primarily used for CRM operations in mid and large sized enterprises.
One size doesn't fit all so SAP has unique solutions for each market, making it the most expert product for the SMBs.
Can be used by anyone and everyone inside your organization, from staff to management.
Extensively used by SMBs in manufacturing, distribution, retail and various other sectors etc.
The standard product is ready to be deployed for most SMEs & sectors.
It is available in both on-premises and cloud model for flexibility of SMEs.
Be it BI/Analytics, Machine learning, chatbot or block chain technology; SAP's technology is always ready to support growing needs of business.
Business One is a 15+ year old proud with more than 65,000+ small and mid-sized enterprises using it across the globe.
Designed for operations in small, mid and even large enterprises.
There is only one solution offered for two distinct markets (small, medium & large).
Most complicated architecture to use.
ByDesign is mostly preferred for professional services and wholesale trading companies.
Even basic customizations are required to set the process flow of any organization.
It is a cloud only product offered by TCS.
Tally is unable to integrate or work with advanced technology and lacks business intelligence tools.
Zoho One was launched in 2017 and catered to small sized companies and yet to be deployed for medium or emerging enterprises as fully fledged ERP.
It is more focused on sales solutions for.
Business One is available for both on-premises and cloud model giving the flexibility required for SMEs.
Upgrade your core business systems without extra costs for flexibility or choice
As it is catered to the small and mid sized markets, logistics and project management would be limited to their needs.
With presence over 170 countries with extensive partner network, the product is stable and ready to explore add-ons with partners.
Industry functionalities are broad and customer base is global, making the software most suitable for most industries by in itself.
SAP Business One Can handle millions of business transactions as 70k SMEs globally use it.
It is flexible to be hosted both on-premises and cloud.
Real-time analytics as technology is quick and effective.
Product upgrades are complex when it comes to cloud only based solutions.
Flexibility to move or extend the process can cost extra charges for annual subscription.
ByD has extensive project management, logistics, porduction, MRP that suits emerging companies.
Presence in 120 countries, while implemented by partners but the SaaS support is depended on Odoo.
Their vertical focus is on learning, education, manufacturing so far and has a build as you grow strategy.
Tally will be slow after couple of years of transactions and the data needs to divided into years to improve performance.
It is a complete cloud product.
Very slow and time-consuming.
The global practices including 170 countries presence with 40+ localizations makes it the most effective partner network and numerous industry solutions.
Global market with deep localized functionality with the tried and tested partner network in over 150 countries.
Web applications as an extension to SAP to be custom developed by partners for the needs of the customer as per their flexibility.
This product is available for both on-premises and cloud deployment.
It is built for small, medium and even 340+ large enterprises user Business One.
SAP B1 has multiple layers of security including access of screens at the document level.
It is a well-connected ERP with a flexibility to cater to different industry verticals and also about 500+ industry solutions across the globe.
The high degree of adaptability, easy of understanding the layouts, workflows, and processes.
Limited to most English speaking countries with lesser partner network and industry solutions.
75% and more of customer base is in North America or English-first.
It has an inbuilt web applications for time, expenses, sales etc. with limited access to changes as per customer needs.
It is a SaaS based product with both models available subject to Odoo support for all models.
Designed specially to fit the needs of small and medium business operations.
Some level of security is available but can be easily breached.
It is a piecing of several stand-alone products thus reducing flexibility in implementation and its uniqueness to business needs of each company.
Strong Cloud background is a must for adaptating their functionality.
It is independent of any other solutions, reducing cost of partner expense and expensive IT resources.
In Inventory Management, SAP B1 is a comparatively more powerful challenger than Oracle Netsuite.
Companies with 1-200 users in most verticals/industries can be a perfect fit for SAP Business One.
SAP is an ERP giant where 70% of world's organizations runs on one of the SAP solution.
SAP Business One is implemented through a large partner network of SAP Managed Partners which makes customization and support at the partner level, making it efficient.
Easy and configurable workflow including approval and automatic emails on exceptions. SAP B1 comes with the global business practices bundled with it.
70% of the companies across the globe including Fortune-500 companies use SAP's ERP products for core operations.
Seamless integration with other application & Softwares.
All demo links to Microsoft Office products like Outlook, Power Bi etc. & depends more on their core technology.
Offered by a third-party solution.
Companies with more than 200 users - SAP Business ByDesign would be a better fit product to meet their expansion demands.
Odoo is good for micro businesses who would like to explore the flavor of ERP before moving standard and proven ERPs.
Customer care is usually relied upon TCS itself for further modifications or support which leads to lack of subject expertise for support.
All this will be based on requirements and will require customisation. More often, you as businessman will not be able to think whats needed unless offered as bundle.
Zoho One is a well-known for their CRM SaaS product in the market.
Integrations between SAP and third-party software can become troublesome.
Functionalities are focused for all kinds of markets including small, medium, large and even niche markets as well.
Local partner who implemented your solution and understands your industry, business drivers, and ongoing support issues.
Analytics and reports can be customized for small and medium sized businesses. HANA version has an inbuilt ability for analytical dashboard.
It requires a minimum training of 15 days.
Comes with robust integration framework which can be integrated tightly with any third party application.
SAP for Ecommerce/GST: SAP B1 comes with easy integration capabilities, that will be help you integrate with Ecommerce, Retail, E-way bill, GST & any third-party system as per your needs. It's more like a configuration.
SAP Business One partner network is extensive and hence the choice of expert implementation partners are many (Partner takes full responsibility of the support as well).
Very cost-effective and value-added packages.
Functionalities are focused on broad sectors, thus vertical specialization completely relies on implementation partner.
NetSuite's support team is offshore and focuses on product features/functions, not guidance and business processes.
Default analytics with 500 reports are available for businesses to choose from the list.
It is very easy to use with minimum or no training requirement.
Integration with iON solutions might be easier but other third party integrations would be a challenge.
This again needs to be built and more often tally users receives an excel from other system and massages in excel and import into Tally. Using Tally as a centralised master data system is not possible.
Zoho partnership are mostly targeted for sales of software, support will be directly under Zoho for all products (Mostly online support offered by Zoho).
-
Delivery or implementation time is quick for any Business One implementation.
We are able to do tight integrations with any third party application with an API.
Any customer requirements can be built on top of SAP Business One due to the flexibility of the product for wide range of industry verticals and sizes.
Pricing is affordable and standard as compared to other proven global ERP products.
The product is global with many partners available in the market for different solutions and implementation. If one service provider fails or the server/cloud is slow, there is an option to switch to another quickly.
SAP Business one comes with the standard mobile App for both IOS & Android for approval and reports.
SAP is robust in inventory costing and accounting. A full-fledged and interconnected ERP system with even 340+ large enterprises using SAP Business One.
You can able to manage the whole business operations from sales to delivery.
As the architecture has changed over a period, AX and NAV was replaced with 365 hence the delivery time is more.
More dependency on cloud platforms.
As it is a complete cloud product, it comes with limited flexibility and access to change even the user defined fields.
Pricing is less as it is SaaS based product with each user monthly pricing model.
Dependability on the product, server, support all lies within TCS and has no scope of engagement outside if there is a failed implementation.
Tally is not ready for mobile or any integrations.
Zoho Inventory, Zoho Accounts are coupled together for Zoho One solution which might not have full fledged solution, rather focuses on cusotmizing each produc to customer demands as in an own house ERP solution.
Salesforce is primarily used for CRM operations.
Integration framework by SAP is powerful and any third party apps with an API can be integrated with Business One.
SAP Business One Partners can do most customisation with more efficiency.
Integrations can be done using B1if, DI, DI API with unlimited user field changes as per customer requirements.
Global SAP requiring only requiring a sound implementation partner with or without in-house IT department.
SAP Business One roadmap is clear with strategies and innovation scope as per localization for its growth plan.
Based on the screen and data needed, the user's needs to be trained and prepared. It requires some training for preparing the users after which SAP B1 can be user friendly.
SAP is an established market leader in ERP segment with integration capabilities to software's like Zoho, Freshworks etc.
Easy and configurable workflow including approval and automatic emails on exceptions. SAP B1 comes with the global business practices bundled with it.
Cross platform support or to say it will be complex to integrate non-Microsoft products to this core ERP.
Due to Netsuite being a true cloud,there is less opportunity for customization.
Several options to integrate easily using OData, Web Services etc. but subject to limited changes in user defined fields.
Odoo is more of an in-house ERP solution requiring lot of customizations according to the businesses or industries.
Based on user feedback, changes are made in software and its compliance processes which is similar to an inhouse ERP system.
Tally is very user friendly and requires very minimal training. Most of the companies also allows to edit data in tally and so its very suitable for micro businesses.
Zoho is an established SaaS product and best when used alone for effective operations (Zoho CRM, Zoho Books etc).
All this will be based on requirements and will require customisation. More often, you as businessman will not be able to think what's needed unless offered as bundle.
FAQ
What is SAP B1?
SAP Business One is an ERP software platform mainly intended for small and medium-size businesses. SAP Business One (also known as SAP B1) was designed with the idea that smaller companies need ERP software to help streamline and control the business process.
How does SAP B1 work?
The SAP Business One software solution integrates working business functions for the whole company like finance, sales, purchase, customer service management (CRM), inventory management, production, payments, field service.
What database does SAP B1 use?
SAP runs on either a Microsoft SQL Server database (Windows) or SAP HANA database (Linux).
Is SAP B1 available on web?
Yes, the SAP Business One client provides an entry to Web Client.
Who owns SAP ERP?
SAP SE: SAP ERP is an enterprise resource planning software developed by the German company SAP SE.
Is SAP suitable for small business?
Yes, SAP for a small business solution is very much effective. SAP Business One offers a complete business management solution for small as well as medium sized business.
What are the advantages of SAP B1?
One comprehensive business management solution to control all the Finance, sales, purchase, manufacturing, inventory management, and banking process. It is an IT solution that adapts to the growth of the business.
How many SAP Business One customers are there worldwide?
60,000 customers. With nearly 60,000 customers worldwide SAP Business One has been considered as the fastest growing ERP application in the world.
Why is SAP on Cloud?
Running SAP in the cloud makes your applications more effective and the ability to maintain and manage them becomes more workable. If there is any amendments that has to be done, it is easy to do and it can be reproduced in whichever part that is required.
How long does it take to implement SAP?
3 months. Most standard (mid-range) SAP Business One implementations take around three months to complete and require 30-50 consultancy days – including reporting and training
Why is SAP so powerful?
It provides real time information to all departments. SAP ERP system provides control on different business processes like managing the accounting entries and financial reports. The overall system promotes productivity, provides better management control by keeping a check in sales, inventory, banking, CRM and many more.
Why is SAP so successful?
SAP is so popular among enterprises and it is referenced as the fastest growing ERP solution. This is because it provides versatile industry-specific solutions like manufacturing, pharmaceuticals, healthcare, retail etc. After the implementation, it gives a rapid growth in business by streamlining and controlling the business process and developing the business communication among the departments