Darling Digital is one of the leading Retail stores in India with close to 100 retail outlets. They have redefined and set an example for redefining home appliances retail.
Year 2012
The Digital core was set up in the Year 2012 SAP Business one was introduced as a replacement to Tally and SAP Business one was rolled out to Stores.
Achieved : Centralised inventory, Pricing controls & Consolidated Customer Master, Quick Year end Closing.
Year 2014
Felt the need of a actual retail system instead of SAP Business one at the retail counters, Replaced SAP Business one with the Retail Point of sale system integrated with SAP Business one.
Achieved : Simple User Friendly Retail system with no compromise of Data Integration. Improvements to Retail processes such as Cash closing etc.,
Year 2015
Upgraded SAP Business one and upgraded Retail System for the application needs. More Process enhancements on the Retail operations extending approvals and Reporting in the Retail System.
Achieved : Upgrade to the system with Future Business Strategies.
Year 2016 & Year 2018
Introduced Mobile application Salien, An award winner to streamline the Opportunity process with Gamification and Artificial Intelligence Capabilities.
Achieved : Connected Retail Team
Year 2019 & 2020
Due to the COVID-19 Pandemic, the need of an hour was an Ecommerce platform and Integration with Shopify.
Achieved: Omni Channel Capabilities
Year after Year, we have helped transform Darling into an Intelligent Enterprise with their great Ideas. Today, Darling is pioneering with the Omnichannel Capabilities using SAP Business One. The customer has a single master data in SAP Business one, though they purchase in different Retail stores or on their E-commerce Channel.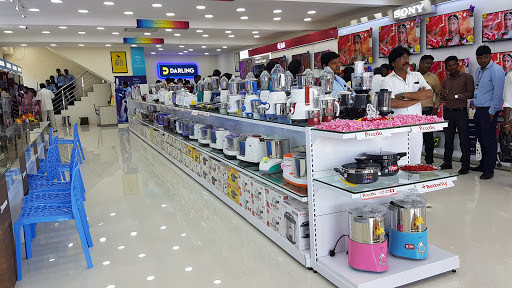 Client's words
"Congrats to the entire team, we have seen your impact first hand and you deserve every bit of this recognition. Thanks for being ever supportive."