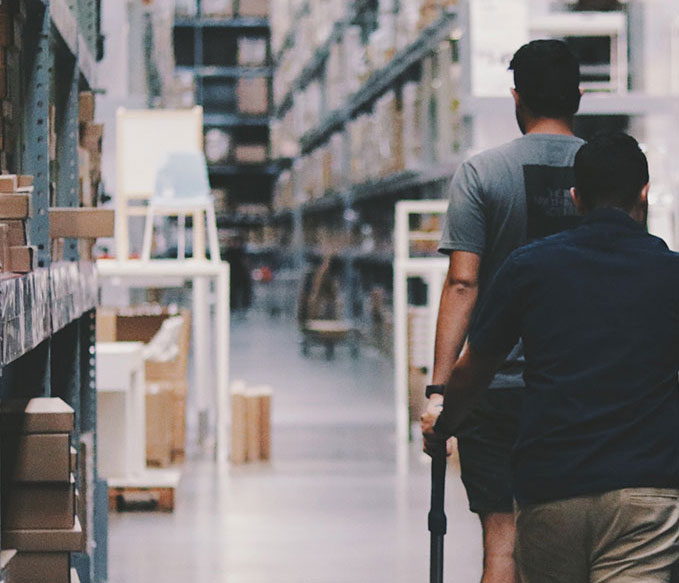 Running a distribution house is incredibly challenging in today's Internet times.
Also, E-commerce channels like Amazon, Alibaba, India Mart have redefined the way in which business is done. All the information, including pricing competition is available at the touch of button for your potential customers.
Challenges
Either you participate with these E-commerce Models or build a unique way to hold your customers is your choice. But both these options will need a strong Digital core (ERP) for your business. SAP Business one has the capability to manage the traditional challenges of the distribution as well as modern day challenges of the Distribution business.
Traditional Challenges
We would categorise the traditional challenges, which is not so challenging any more as there are multiple applications already available in the market.
Order Management
Warehouse Management
Inventory Management
Master data Management
Customer Relationship Management
Modern Challenges
Modern Challenges in distribution businesses are:
Ecommerce availability of the products results in tougher competition and reduced Margins.
Customers are looking for complete solutions, so essential to collaborate with Vendors.
Integration with your Ecommerce Platforms
Unique ways to Retain your customers by enhancing customer experience
Vendor Management
Real time Business Insights etc.
Features with SAP Business One addressing traditional and Modern Challenges:
Inventory visibility
Complete visibility into inventory including ageing with batch and serial management.
Warehousing capabilities
From Bin Management, Pick tickets up till invoicing all you need are available
Integrated Accounting
Inventory and all other business transactions will be seamlessly integrated with your accounts.
Customer Experience
Faster Delivery of products and visibility of data will improve your customer Experience.
CRM
Effective CRM Process will help you manage your pipeline better.
Procurement Simplified
Inbuilt MRP Wizard will simplify the procurement process extensively based.
Servicing Improved
Inbuilt warranty templates with help effective after sales warranty and paid service.
Why Avaniko
Today's business handling the modern-day challenges are very crucial and not just any partner will be able to do it. You need to have digital transformation partner with innovation expertise, which is part of Avaniko's solutions to Distribution businesses.
Customer Portal
Complete visibility into inventory including ageing with batch and serial management
Chatbots
Chats bot sending messages to customer, keeping effective communication.
Integrations
Integrations with Amazon or another platform