Name of the company
Bonfresh Foods Private Limited
Chai kings is a quick service restaurant have stores in 50 + locations. They are one of the fastest growing Brands.
Challenges
Existing Accounting solution had Integration and Accuracy issues.
MIS Reporting due to multiple systems
Aggressive Expansion Plan deserved better systems.
Visibility of inventory in Stores.
Delivered
End to End Integrated Retail Solution with SAP Business One.
Integration with Telegram with real time data for Immediate actions.
Inventory is completely managed in SAP Business one integrating from retail solution
Integration with Food Aggregators such as Swiggy, Zomato with the Retail Solution.
Innovation is a part of this implementation. 
Each process discussion was enhanced with the introduction of simple tools like Telegram, Bank APIs, Proactive alerts etc., The Management was also keen to keep the processes standard and simple along with the introduction of the innovations.
During our blueprinting sessions with the management, we were discussing ways to reduce the daily wastage, usually these snacks which has a one-day life goes to the bin if it's not sold in a store. The Challenge was estimating the fluctuating demands based on parties, cricket matches and several other external factors which customer has no control over. We brainstormed with the customer and came up with an idea of posting an Chatbot Message at exactly 4:30 PM for the store managers in telegram. Its these small ideas, which have huge impacts.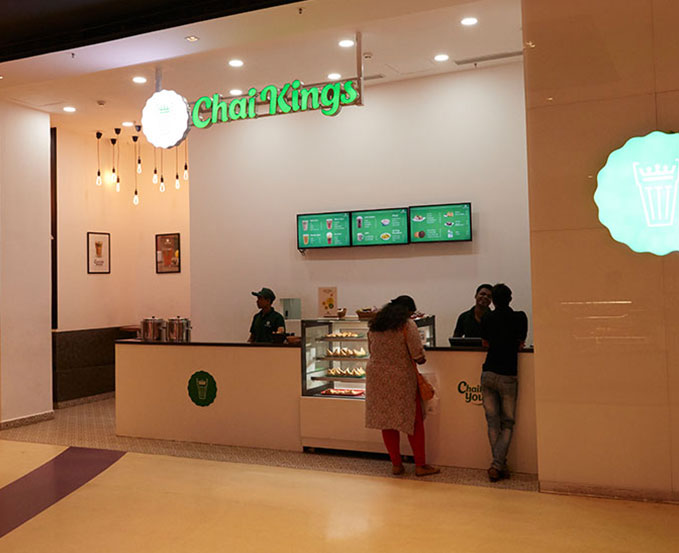 Client's words
Chai Kings growth demands an ERP solution to better manage our overall business. While we checked out many solutions available in the market, we zeroed in on SAP B1's capabilities and chose Avaniko as the partner for implementation. Since then we are elated that we made the right choice. Avaniko's domain knowledge and experience has helped in designing the solution and implement faster. Avaniko has been committed, thorough in implementation and has been completely flexible throughout the project duration.