With over 40 years of importing product into the U.S. Automotive Aftermarket, Astro Pneumatic Tool Co. offers several product categories for one-stop shopping. Their products under our own brand name "ASTRO" include the popular tool and equipment classics, as well as innovative new items.
Their country-wide network of National Account Distributors which include Snap-On, Mac Tools, Matco Tool and Cornwell Tools, as well as Automotive Wholesalers, provide our vendors with the sales/marketing expertise to reach both the shop owners and professional technicians in our marketplace.
Opportunities & Challenges
Astro had been using a 40 year old ERP system which came with many limitations.
They wanted to have an ERP system that conforms to their business and adapts as market and business trends change in their very competitive industry.
They wanted their HQ in Los Angeles, WH in North Carolina & a sister company in Taiwan to work seamlessly all within the same ERP solution
Real time reflection of orders, stock and goods that are being shipped from china
Reduce the re-keying of data by various users to get the same result
Integration with Amazon
EDI integration
Delivered
Realtime collaboration amongst users and time zones. Eg. When an Order is created in US there should be a automatic Purchase order that gets created in Taiwan
Cycle counts using Avankio's innovation tablet solution, where WH employees can get away from paper counting and re-keying the same information at a later time in the SAP. Now it all happens in real-time with proper authorizations before it gets posted in SAP
Custom solutions via SDK and custom SAP screens that help Astro analyse multiple year to year comparisons and get a 360 view of their business
24 x7 support based on issue priority
Learned
Small to mid-size business is a the backbone of the economy in USA. They want a ERP solution and an SAP partner that can help keep their competitive advantage but not be burdened by maintaining 'the system' or conforming to an ERP solution. They key to any small to mid size business is keeping the costs down all the while being hyper efficient. Avaniko derived that and continues to be part of the Astro Family!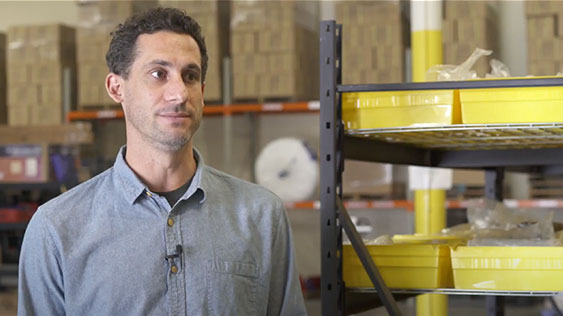 Client's words
"Avaniko was the big reason why we chose SAP Business One"